Anchor AN-1000X+ Speaker Monitor
an1000
$499.00

Anchor AN-1000X+ Speaker Monitor
an1000
$499.00
Anchor AN-1000X+ at a Glance
Reaches Crowds of 250+
107 dB of Clear Sound
50W AC Mode
Connect up to Two Wireless Mics
Stand Mountable or Easy Installation
Daisy Chain Multiple Units
Made in the USA
Most versatile powered monitor on the market
The Anchor AN-1000X+ is a great addition to any AV setup, studio monitor room, or can be easily installed in a tradeshow booth or presentation environment. It covers a group of 250 people and is a great solution for education, military defense monitoring, studio broadcasters, and professional AV integrations.
50 watt amplifier
The audio professional's product of choice - the Anchor AN1000X delivers 103db from it's 50 watt amplifier and 2-way magnetically shielded speaker system. RCA and 1/4" line inputs, plus a mic/line/phantom power configurable XLR input makes the AN1000X+ the most versatile powered monitor on the market. Add it to an A/V rack set-up, use it as a studio monitor, install it in a trade show booth. The punchy 50-watt amplifier and 4 1/4" woofer coupled with ferrofluid-cooled dome tweeter produce lots of full-range sound.
Sound Reinforcement for Computers
The XLR input is switchable to balanced mic level with phantom power or balanced line level. A durable, injected-molded case is rugged enough for just about any application. The AN-1000X is rack mountable in a standard 5 1/4" rack space.
Inputs for today's players
The Anchor AN-1000X has the inputs you need for today's equipment. A 1/4" line Input allows you to plug-in virtually any audio source including an iPod, MP3 player, CD Player, musical instrument or microphone.
Voice-Over Music
Playing music through the AN-1000X+ is as easy as connecting your iPod, MP3 or CD Player to the Line In plug. You can also talk over the music when using a wired mic. The Anchor AN-1000X volume knob controls the audio source and microphone levels simultaneously. Set the volume level then use the volume control of your music player to set the volume of the music.
The Next Generation AN-1000X Is Here!
A more streamlined manufacturing process brings a more durable, reliable and better sounding Anchor AN-1000X to the market. Here's a few features:
User Friendly Back Panel

All the dials, knobs and inputs have been laid out in an intelligible way, making the Anchor AN-1000X+ easy to navigate and control
Added Features

Wireless mic option now available for the first time!
Balanced input, Mic/Line configurable with female XLR, switchable phantom power
Hi-Z RCA line level input - great for DVD players
Hi-Z 1/4" line level output - for recording or playing through any powered sound system
1/4" speaker output - for AN-1001X+ unpowered companion speaker
Unit can be mounted on a wall, ceiling or speaker stand
Great Customer Service
At Ozarks Audio Visual we pride ourselves with great customer service and product knowledge. We are a Platinum Anchor Audio dealer with years of experience working with, setting up and selling Anchor products. When you place your order we will provide you with an invoice or necessary paperwork for your records. When your order ships we'll send you a tracking number so you'll know when to expect your package. Place your order online or give us a call and check out our fast, efficient, friendly service today!
Fast Shipping
The Anchor Audio AN-1000X+ units sold are brand new units shipped from our warehouse conveniently located in Missouri or directly from Anchor located in Carlsbad California. Orders usually ship the same day or the next business day. If you have any questions please feel free to call our office at 800-960-4287 or e-mail us at
sales@ozarksav.com
SS-250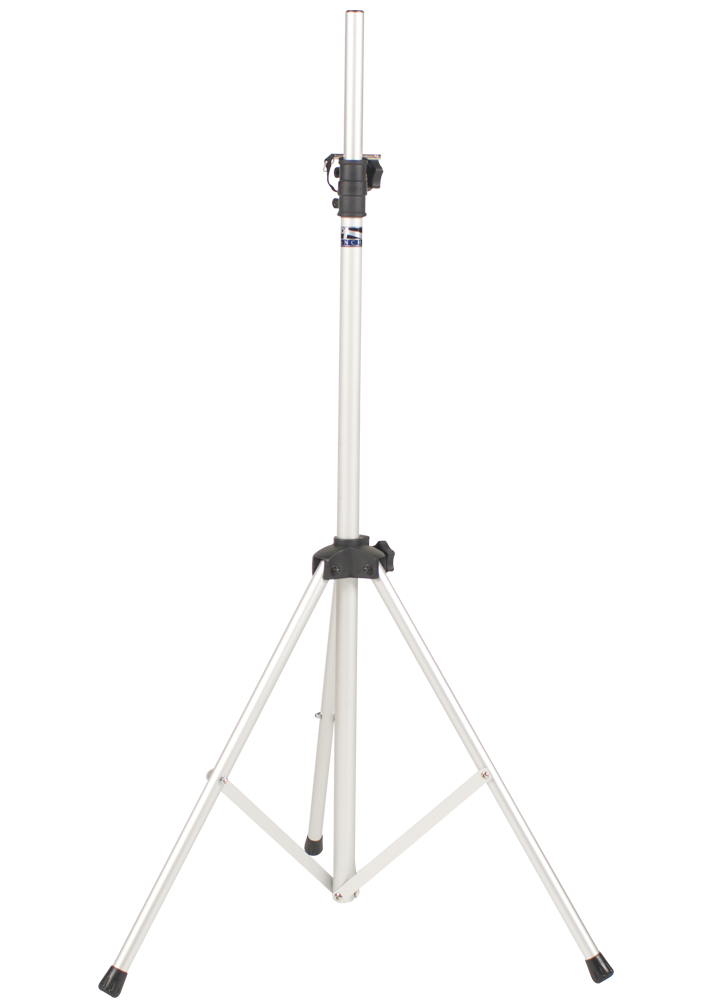 Speaker Stand
The SS-250 Speaker Stand will accommodate the AN-1000X+ Speaker Monitor.
Weight: 3.5 lb
Dimensions: 32" x 1" x 1"
Spec Sheets
Below are the Spec Sheets and Brochures for this system. These are printable spec sheets in .pdf form.
AN-1000X+ Brochure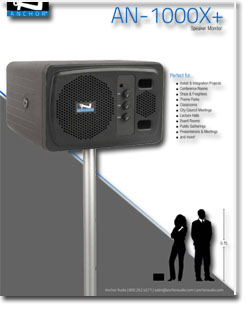 Click to Download
AN-1000X+ Manual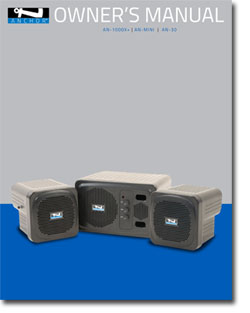 Click to Download