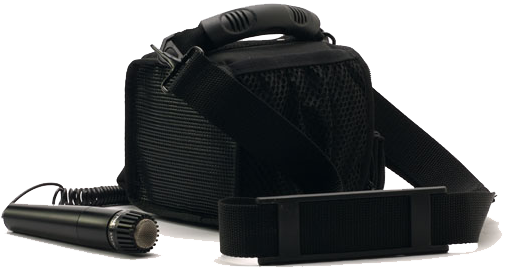 Anchor MiniVox Lite at a Glance...

Reaches Crowds of 100+
100 dB of Clear Sound
30W AC/DC Mode
Optional Built-In Wireless Receiver
3.5 mm AUX Line Input
One 4.5" Woofer
Requires 10 A Batteries
- Optional Rechargeable Battery Kit Available
- Operate 10 - 12 hours on a Single Charge
Product HWD: 5.5" x 6" x 5.5"
Weight: 2.5 lbs
Anchor MiniVox Lite - Stop Straining Your Voice & Be Heard
The Anchor MiniVox Lite is battery operated a so you can take it anywhere. It delivers a powerful 109 db of sound, which will project a clear, intelligible speech to audiences up to 50+. Just switch it on and you are ready for indoor or outdoor assemblies. You can also plug in your iPod, MP3 player or CD player.


Our 100% Satisfaction Guarantee
All Anchor MiniVox Lite units and packages on this page ship for free. If you're not completely satisfied, simply return your order within 30 days for a full refund.