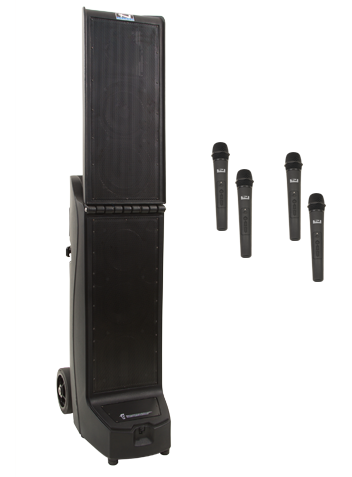 Anchor Audio Bigfoot 2 is Here!

Reaches Crowds of 5,000+
130 dB of Clear Sound
400 Watts AC/DC
Up to Four Built-In Wireless Receivers
Standard Built-In Bluetooth
Optional Built-In CD/MP3 Combo Player
Two universal Mic Inputs
3.5 mm AUX Line Input
Onboard Mic Storage bag
Durable Enclosure with Heavy Duty Wheels
Built-In Rechargeable BatterieS
- Operates 6 - 8 hours on a single charge
Five 8" Neodymium Woofers
One Neodymium Compression Driver
Designed to Cover a Football Field or Large Auditorium
Product HWD: 42" x 23" x 14"
Weight: 63.5 lbs
The New Anchor Bigfoot 2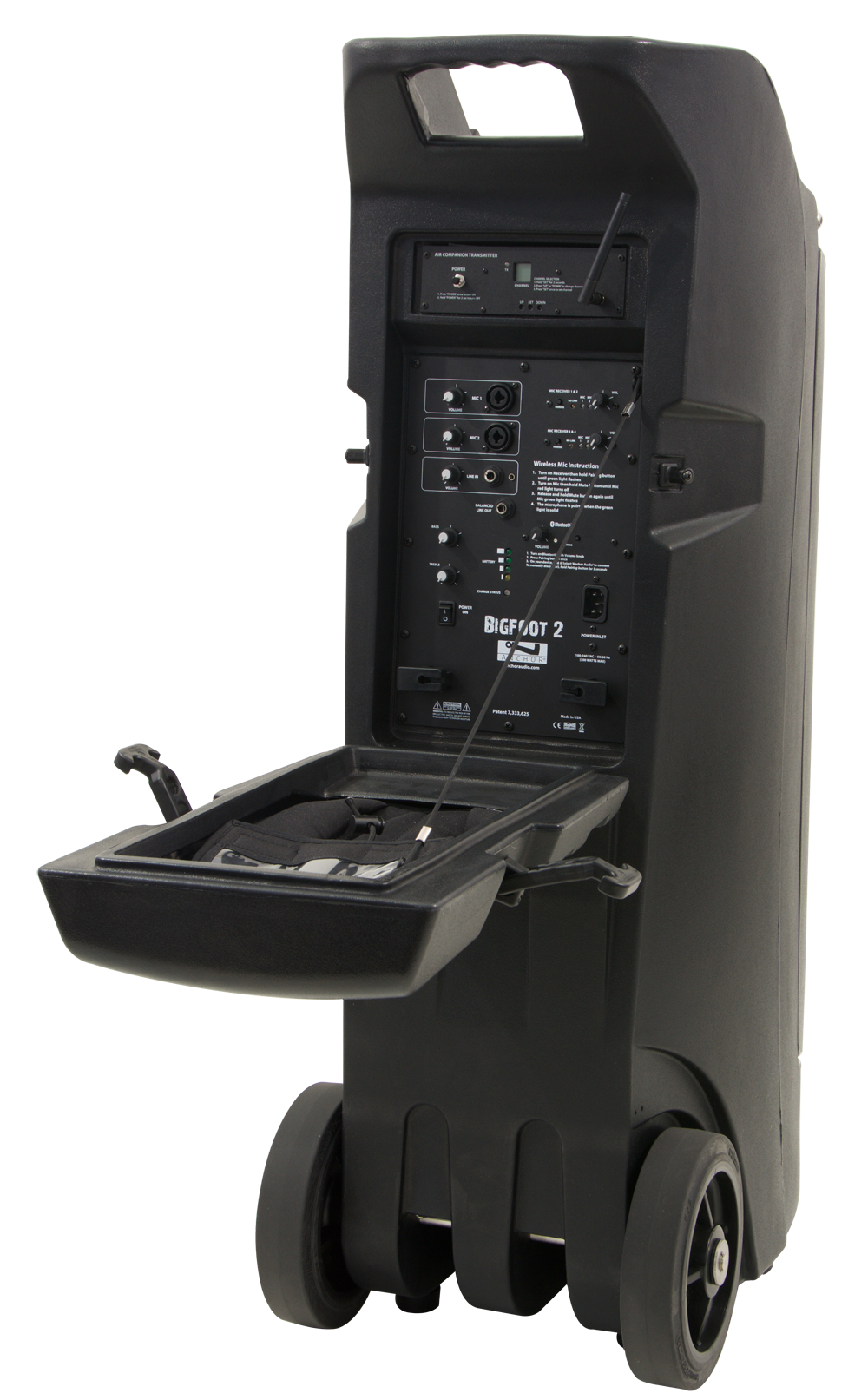 Packed with features our customer have asked for, the new Anchor Bigfoot 2 is the unit you should be purchasing! Starting with a new more reliable wireless frequency set to the lighter longer-lasting battery, this new generation Bigfoot 2 is packed with new features!
Anchor Audio Bigfoot 2
The Anchor Bigfoot 2 is the newest, loudest, and most powerful portable sound system on the market. Designed to cover a football field, this thunderous battery powered system is up to any challenge. With a line array consisting of five 8" neodymium speakers and one high efficiency neodymium compression driver, the Anchor Bigfoot 2 is ideal for large events and easily sets up in seconds
AnchorLink Wireless Mics
The New Anchor Bigfoot 2 Features the new AnchorLink Wireless! The more stable and reliable 1.9 MHz frequency set with Automatic Frequency Hopping meaning no more setting frequencies again! The AnchorLink wireless system will automatically select a channel and match it with the transmitter. If there is interference the AnchorLink System will automatically switch to a clear frequency on it's own! AnchorLink also includes our most requested feature....
volume and mute control right on the mic and transmitter
!! No more going back to the Bigfoot 2 to adjust the volume!! It can be done right on the mic on the fly during your presentation or sporting event!