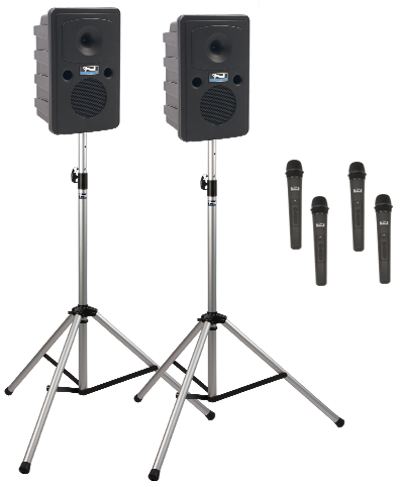 Anchor Go Getter 2 is Here!

Features You've Asked For
- Less Weight
- Longer Battery Life
- Volume Control on Mic
- Auto Frequency Hopping
- Use up to 4 Wireless Mics Simultaneously
Reaches Crowds of 500+
109 dB Clear Sound
- 75W AC Mode / 50W DC Mode
Standard Built-in Bluetooth
Up to Two Built-In Wireless Receivers
Optional Built-In AIR Transmitter
1 Universal Mic Inputs, 1 AUX Line Input
Built-In Rechargeable Battery
- Operates 6 - 8 Hours on a Single Charge
- Lighter Weight
- 2000 Charge Cycles
- Now with a 4-Year Battery Warrany!
Made in the USA - Six Year Warranty
The New Anchor Go Getter 2
Packed with features our customer have asked for, the new Go Getter 2 is the unit you should be purchasing! Starting with a new more reliable wireless frequency set to the lighter longer-lasting battery, this new generation Go Getter 2 is packed with new features!
Anchor Go Getter 2 - Quick Setup & Easy-to-Use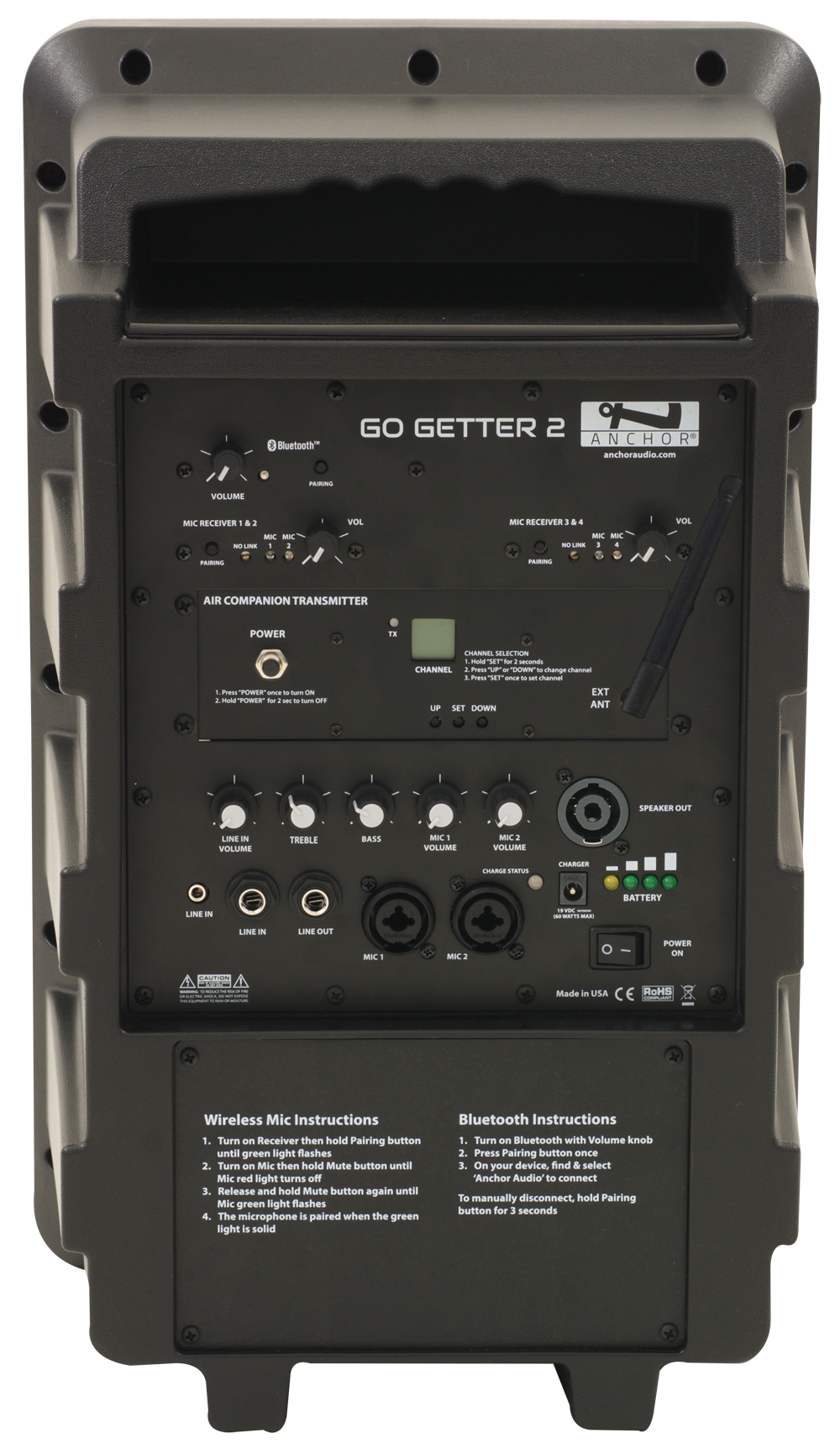 The Anchor Go Getter 2 is perfect for voice projection in an indoor or outdoor setting, and for playing music during school activities. The Anchor Go Getter delivers 109dB on intelligible speech, and is designed for users with little-to-no technical background. Featuring a quick set-up and easy-to-use controls, the new Anchor Go Getter is a truly versatile sound system the true AC/DC operation, and improved battery life now with over 2000 charge cycles and a 4-year battery warranty! The system is ideal for schools, corporate training, and places of worship. All Anchor Go Getter 2 units and packages on this page ship for free.
AnchorLink Wireless Mics
The New Anchor Go Getter 2 Features the new AnchorLink Wireless! The more stable and reliable 1.9 MHz frequency set with Automatic Frequency Hopping meaning no more setting frequencies again! The AnchorLink wireless system will automatically select a channel and match it with the transmitter. If there is interference the AnchorLink System will automatically switch to a clear frequency on it's own! AnchorLink also includes our most requested feature....
volume and mute control right on the mic and transmitter
!! No more going back to the Go Getter 2 to adjust the volume!! It can be done right on the mic on the fly during your presentation or auction!