Wireless Belt Pack Transmitter - 7000 Series
WB-7000
$240.00

Wireless Belt Pack Transmitter - 7000 Series
WB-7000
$240.00
WB-7000 at a Glance
Use with the UHF-7000 Receiver
- Not Compatible with Built-In Receivers
Carrier Frequency Range: UHF 540 - 570
Number of Selectable Frequencies: 700
Case: Half 19" EIA Rack Case
Oscillator: PLL Synthesized
Modulation: FM
Frequency Stability: +/- 0.005%
AF Response: 80 Hz to 16 Hz
Dynamic Range: >100 dB
Tone Signal: 32.768 KHz
Audio Output:
- 1/4" Unbalanced & 3-pin XLR Balanced
Power Supply: DC12V
Auto-Scan Mode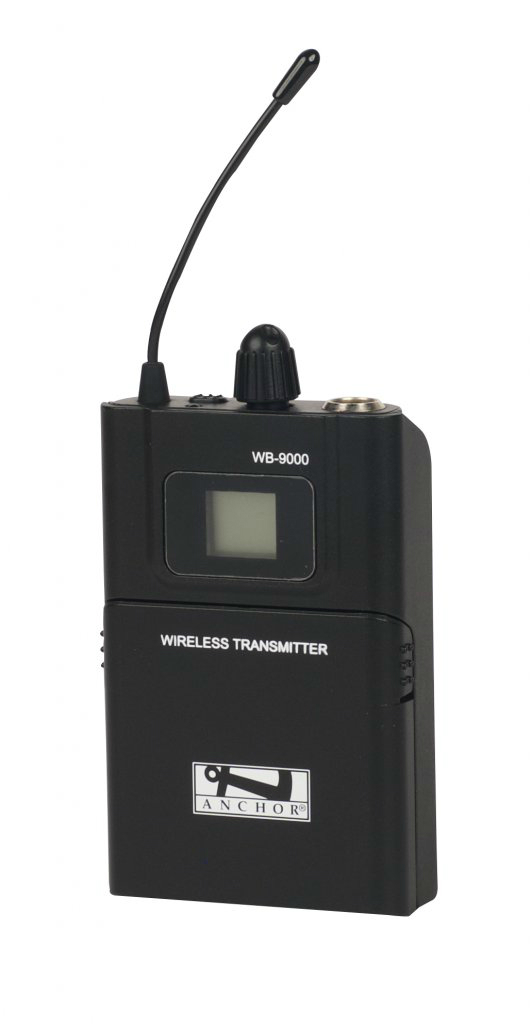 Wireless Belt Pack Transmitter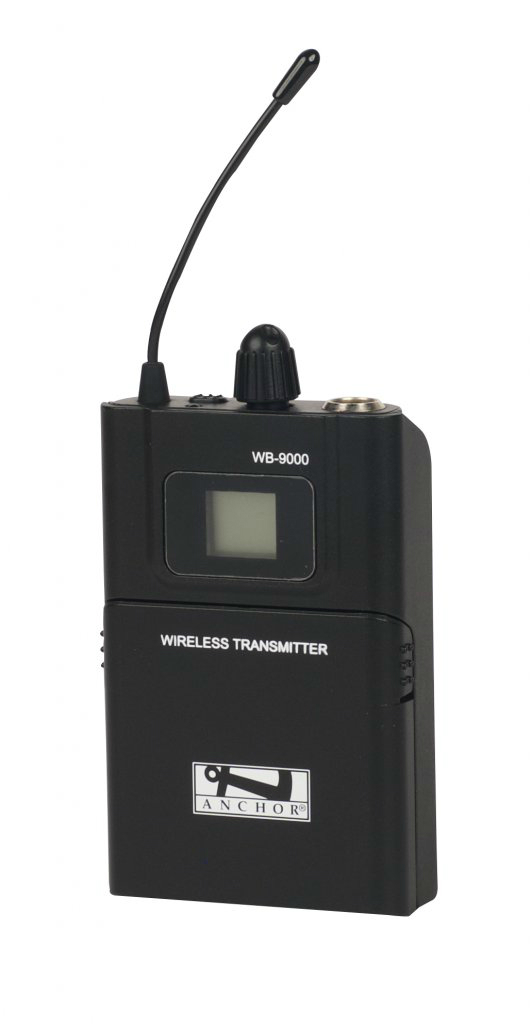 The WB-7000 is a wireless beltpack transmitter with a TA4F connector plug. It operates on 540 - 570 MHz frequency range and has 700 wireless channels.
The WB-7000 beltpack is used with the Anchor Audio UHF-7000 external wireless system
. For a handsfree, wireless experience, the WB-7000 can be used with microphone elements such as the: HBM-TA4F, CM-60, EM-TA4F or LM-60. The WB-7000 has a two year warranty.
Great Customer Service
At Ozarks Audio Visual we pride ourselves with great customer service and product knowledge. We are a Platinum Anchor Audio dealer with years of experience working with, setting up and selling Anchor products. When you place your order we will provide you with an invoice or necessary paperwork for your records. When your order ships we'll send you a tracking number so you'll know when to expect your package. Place your order online or give us a call and check out our fast, efficient, friendly service today!
Fast Shipping
The Anchor Audio Audio mics sold are brand new units shipped directly from Anchor located in Carlsbad California or from our warehouse located in Missouri. Orders usually ship the same day or the next business day. If you have any questions please feel free to call our office at 800-960-4287 or e-mail us at
sales@ozarksav.com
Manual
Below is the User Manual for the UHF-7000 Series Wireless Mic. These are printable spec sheets in .pdf form.
UHF-7000US/WB Manual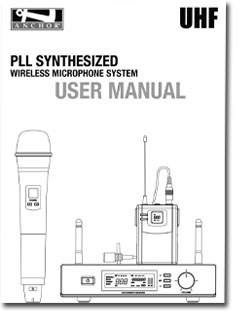 Click to Download