Wireless Receiver/Tx with Belt Pack and Hands-Free Mic
UHF-7000US-BP
$480.00

Wireless Receiver/Tx with Belt Pack and Hands-Free Mic
UHF-7000US-BP
$480.00
UHF-7000US/BP at a Glance
Carrier Frequency Range: UHF 540 - 570
Number of Selectable Frequencies: 700
Case: Half 19" EIA Rack Case
Oscillator: PLL Synthesized
Modulation: FM
Frequency Stability: +/- 0.005%
Auto-Scan Mode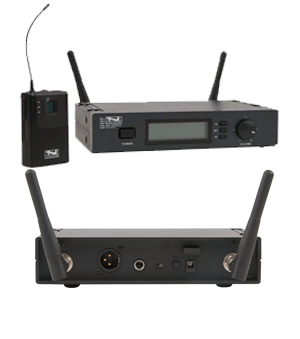 Add Additional Mics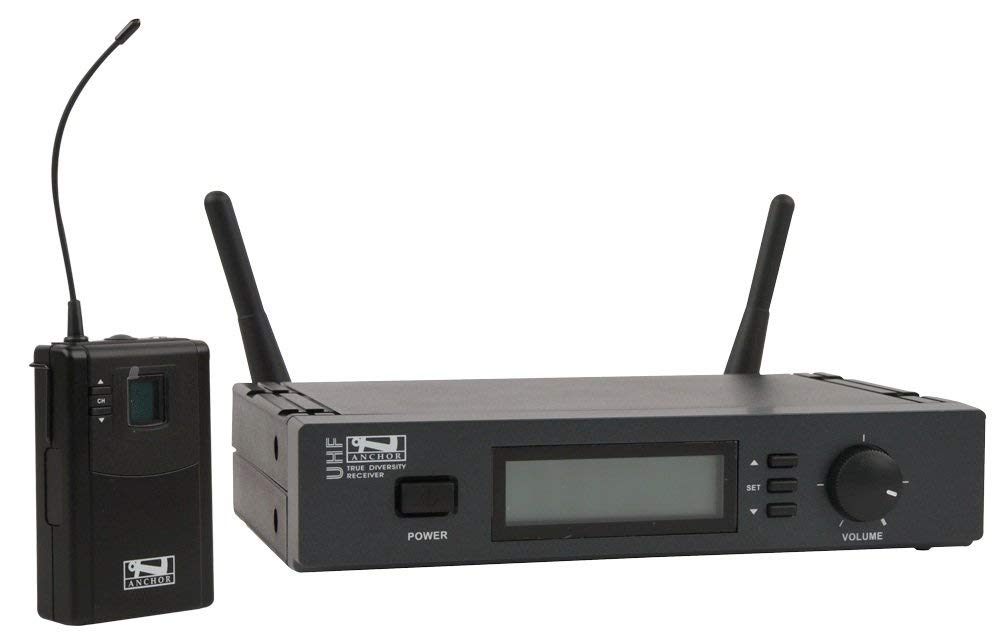 Add additionl wireless hands-free mics to your Bigfoot, Beacon, Liberty, Go Getter or MegaVox sound systems. The receiver plugs into the wired mic input of your sound system using the included XLR cable. Each of these systems has two mic inputs allowing for additional mics to be added to the system. Typically thought of as a wired mic input, go wireless with the UHF-7000 Receiver and transmitter set!
Wireless Receiver/Tx with Hands-Free Mic
The UHF-7000US/BP is an external wireless receiver/Tx with a wireless hands-free microphone (WH-7000). This accessory can be used as an external wireless receiver with all Anchor Audio products except the CouncilMAN, ProLink, and PortaCom. The UHF external wireless microphone system operates in UHF band frequency with synthesizer control. The system has 700 selectable frequencies via Phase Locked Loop (PLL) circuitry, which makes it easy to choose channels without interference. In short, the system has the ability to set an interference-free channel by the auto-scan programmed search feature. The number of frequency channels depends on local regulations. The system also comes with a 2' XLR (3 pin) and a half rack mount.
Great Customer Service
At Ozarks Audio Visual we pride ourselves with great customer service and product knowledge. We are a Platinum Anchor Audio dealer with years of experience working with, setting up and selling Anchor products. When you place your order we will provide you with an invoice or necessary paperwork for your records. When your order ships we'll send you a tracking number so you'll know when to expect your package. Place your order online or give us a call and check out our fast, efficient, friendly service today!
Fast Shipping
The Anchor Audio Audio mics sold are brand new units shipped directly from Anchor located in Carlsbad California or from our warehouse located in Missouri. Orders usually ship the same day or the next business day. If you have any questions please feel free to call our office at 800-960-4287 or e-mail us at
sales@ozarksav.com
Manual
Below is the User Manual for the UHF-7000 Series Wireless Mic. These are printable spec sheets in .pdf form.
UHF-7000US/WB Manual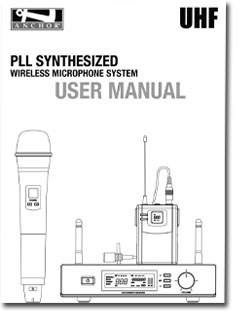 Click to Download