Anchor Armor Hard Case - ProLink
HC-ARMOR24-PL
$340.00

Anchor Armor Hard Case - ProLink
HC-ARMOR24-PL
$340.00
HC-ARMOR24-PL at a Glance
Rolling Hard Case
- Retractable Handle
- Wheels
- Custom Cut Foam Inserts
Accommodates PortaCom Packages
- Transport & Store Seven Users
- Cutout for Headsets & Cables Included
Great for Travel
- Check it on a Plane
Weighs 22 Pounds
Compatible with:
- PRO-540
- PRO-570
Anchor Armor hard case for ProLink 500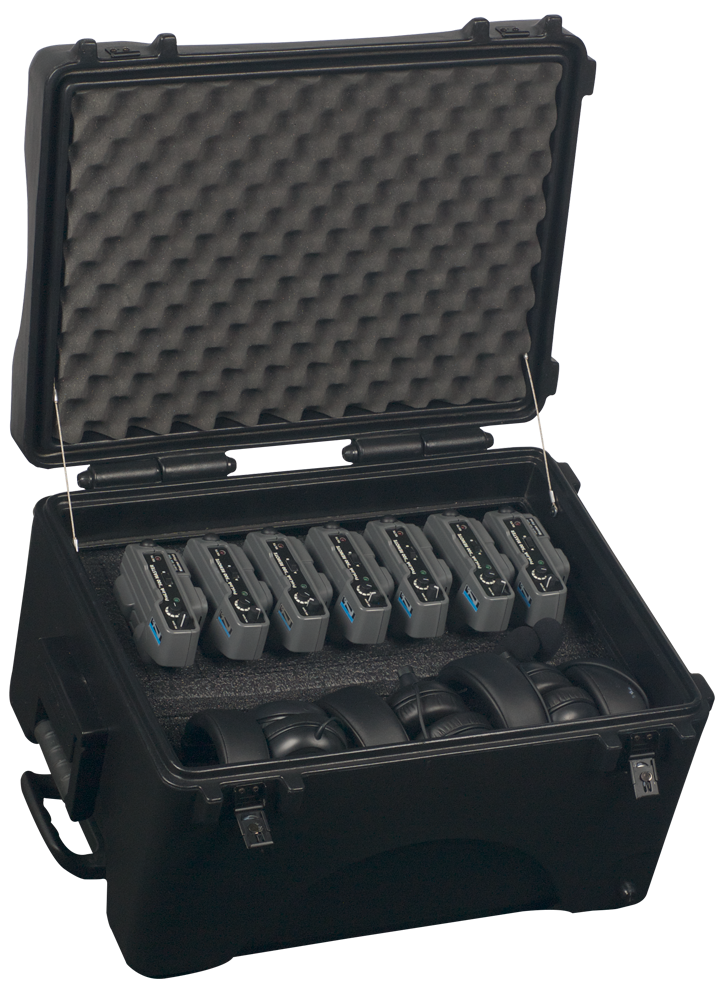 The HC-ARMOR24-PL is an Anchor Armor® rolling hard case for the ProLink wireless intercom system. With a retractable handle, wheels, and custom cut foam inserts, the ProLink can be safely and easily transported from the theater to the broadcast studio and even house of worship services.
Great for Storage
Take the Anchor Audio ProLink along on trips and know that the product is secure during transport in this rugged rolling case. Not going anywhere? The Anchor Armor is also a great place to store the system all in one place, so that nothing is misplaced.
Great Customer Service
At Ozarks Audio Visual we pride ourselves with great customer service and product knowledge. We are a Platinum Anchor Audio dealer with years of experience working with, setting up and selling Anchor products. When you place your order we will provide you with an invoice or necessary paperwork for your records. When your order ships we'll send you a tracking number so you'll know when to expect your package. Place your order online or give us a call and check out our fast, efficient, friendly service today!
Fast Shipping
The Anchor Audio Audio cases sold are brand new units shipped directly from Anchor located in Carlsbad California or from our warehouse located in Missouri. Orders usually ship the same day or the next business day. If you have any questions please feel free to call our office at 800-960-4287 or e-mail us at
sales@ozarksav.com