Go Getter Deluxe Dual Package
GG-DPDUAL
$1,984.00

Go Getter Deluxe Dual Package
GG-DPDUAL
$1,984.00
Go Getter Basic Package at a Glance
GG-BP Includes:
- GG-8000U1 Go Getter
- Bluetooth Installed
- CD/MP3 Palyer Installed
- 1 Wireless Receiver Installed
- GG-8001 Companion Speaker
- SC-50NL Speaker Cable
- Two SS-550 Speaker Stands
- Your Choice of Two Wireless Mics
- 6 Year Warranty
Reaches crowds of 500+
109 dB of clear sound
75W AC mode / 50W DC mode
Built-in rechargeable battery
- Operates 6 - 8 hours on a single charge
Made in the USA
The Latest in Anchor Audio Sound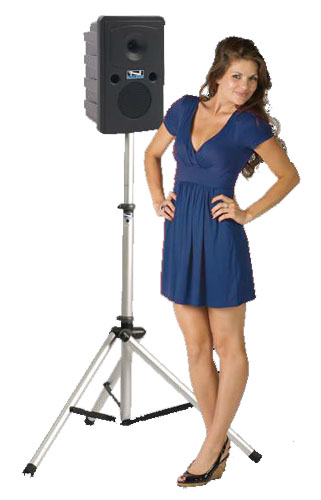 The next generation Anchor Audio sound system is here! The Anchor Audio Go Getter is perfect for sound projection in indoors or out and playing music during school activities through the built-in MP3/CD player. The unit delivers 110dB of intelligible speech from a sound system designed for users with no technical knowledge. The new Anchor Go Getter is truly versatile with true AC/DC, a 110/220 power supply and improved battery life. The system is ideal for schools, corporate trainers and places of worship.
Simple to set up and operate
You don't need a complex sound system to get great, full-range sound. Explorer Pro easily glides from strong lows to airy peaks, and it's simple to set up and operate. A heavy-duty amp and two-way speaker system---a 6 1/2-inch woofer coupled with a high output horn tweeter---faithfully deliver every bit of voice or music. You can even use it for high-fidelity playback for crowds of up to 400 outdoors, larger groups indoors. A variety of inputs and a battery-powered model that runs up to 6 hours on a charge make Explorer capable of handling an assortment of functions. And since it weighs only 23 pounds, they don't have to be close to home.
True AC/DC Operation
The Anchor Explorer Pro is perfect for sound projection in indoor and outdoor settings. The Anchor Explorer Pro is truly versatile with true AC/DC operation and a 110/220 power supply and can run for 6+ hours per charge!
It's There When You Need It!
Need to use your Anchor Go Getter for two events in the same day? Here's what some of our customers do. Charge the unit overnight so the battery has a full charge. For the morning event simply plug the Anchor Go Getter into a wall outlet and you are running off of the AC current. In the afternoon or evening if you need to use the Anchor Go Getter outdoors or where power isn't available you still have a full charge on the battery.
Features
Reaches crowds of 500+
109 dB clear sound
75W AC mode / 50W DC mode
Up to two built-in wireless receivers
Standard built-in Bluetooth
Optional built-in CD/MP3 combo player
Two universal microphone jack inputs
3.5 mm AUX line input
Built-in rechargeable battery operates 6 - 8 hours on a single charge
One high-output horn tweeter
One 6.5" woven fiber woofer
External speaker output powers optional Go Getter unpowered companion speaker
Made in the USA
Product HWD: 18" x 10" x 11.5"
Weight: 18.5
Great Customer Service
At Ozarks Audio Visual we pride ourselves with great customer service and product knowledge. We are a Platinum Anchor Audio dealer with years of experience working with, setting up and selling Anchor Audio products. When you place your order we will provide you with an invoice or necessary paperwork for your records. When your order ships we'll send you a tracking number so you'll know when to expect your package. Place your order online or give us a call and check out our fast, efficient, friendly service today!
Fast Shipping
The Anchor Audio Go Getter units sold are brand new units shipped from our warehouse conveniently located in Missouri or directly from Anchor located in Carlsbad California. Orders usually ship the same day or the next business day. If you have any questions please feel free to call our office at 800-960-4287 or e-mail us at
sales@ozarksav.com
.
Deluxe Dual Package Features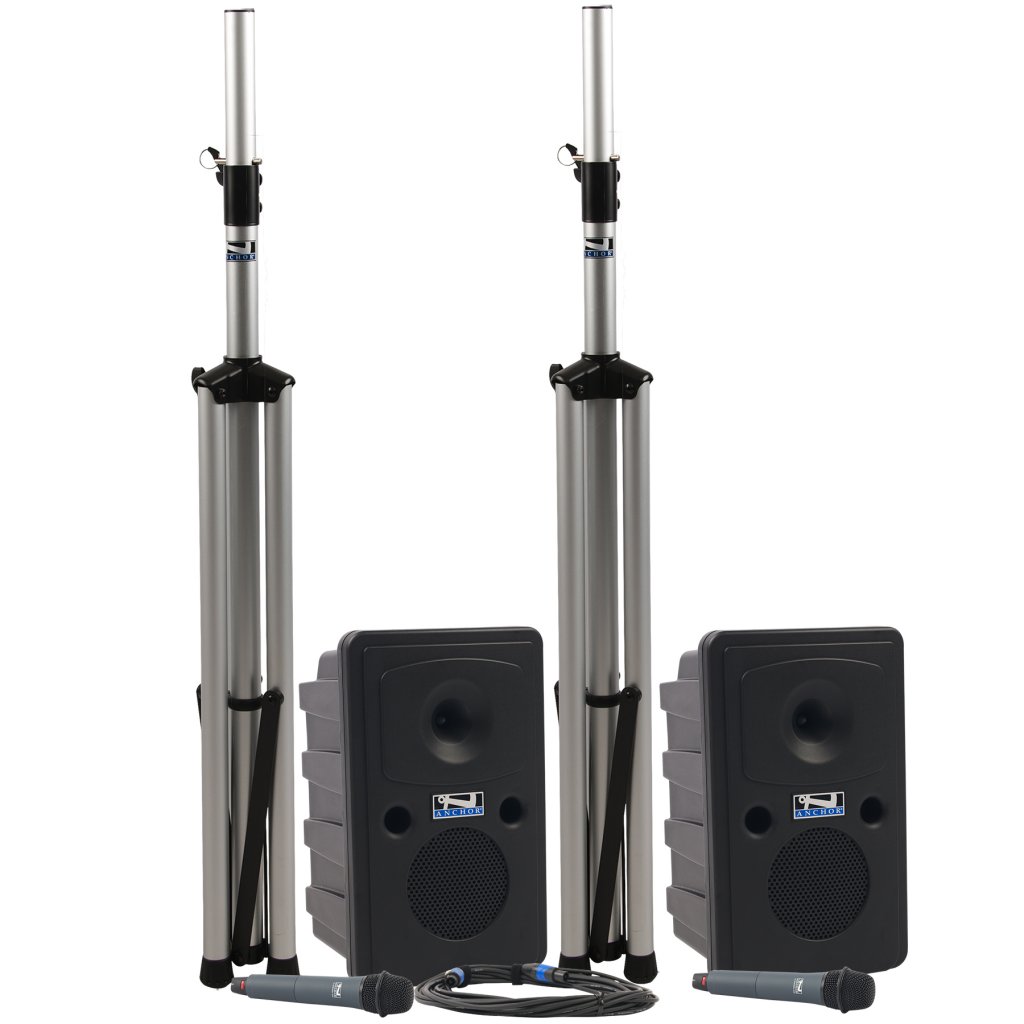 Purchasing a Deluxe Package gives you two speakers, two wireless mics and everything you need to operate your sound system - right out of the box!
Included in Package
The Deluxe Dual Package includes the powered speaker with Bluetooth, CD/MP3 Player and two wireless receivers installed. Also included is a stand and your choice of two wireless mics. Also included is a unpowered Companion Speaker an SC-50NL cable to connect the two speakers. Two Speaker Stands and your choice of wireless mic. The Companion speaker will get it's power and sound from the main speaker through the SC-50NL cable. With two receivers installed you have the ability to use two wireless mics at the same time. The MIC-50 wired microphone is always included with the MegaVox Pro as well as a charging cable.
Why Do I Need Two Receivers?
If you want to use two wireless mics simultaneously you need to have two receivers. Each wireless mic requires it's own receiver. If two mics transmit to the same receiver the receiver tries to receive both transmissions and it can only receive one. The result is popping, squeaking and both mics cutting out because it tries to receive both. The solution is to have two receiver and each mic will transmit their own frequency. The result is a clean sound from both mics.
Separate Volume Controls Each mic and each input on the unit has a separate volume control. It's like have a built-in mixer! Surprisingly easy to use, softer speaking voices can easily be turned up so they are not overpowered by louder voices. Background music can be played in the background throughout as well. All being easily adjusted on the back of the sound system. Auctioneer Ringmen will be heard over the auctioneer when they have their own mic!
MP3/CD Player

The Deluxe Dual Package has the option of a an installed MP3 and CD player. This gives you the option of playing CDs or MP3 files stored on an SD card or USB thumb drive. The CD/MP3player has it's own volume knob so music can be turned down and playing in the background while someone is speaking with a microphone. Playing music at your events has never been easier!
16 Wireless Channels
The wireless transmitters offers 16 user-selectable channels for great wireless reception. If there is interference on the wireless channel you are using you can simply switch to a different channel and have 16 to choose from. If there is another Anchor system within range and they are using the same channel you can switch to a different channel so each can operate without interrupting each other.

Anchor Wireless Mics
16 Channel Anchor Wireless Mics
The mics featured here are 16 channel UHF wireless mics that are compatible with any of the Anchor Audio packages with a wireless receiver installed. Currently the 8000 series microphone is what is being shipped with all 8000 series models. These have a frequency set of 540 - 570 MHz.

If you have an older 6000 or 7500 series unit and you would like to use the mic that you currently have we can have the 6000 frequency receiver installed into your new sound system.
CM-60 Collar Mic
Worn Around Collar Area
Requires WB-8000 Transmitter
Worn around neck
Places Mic in Front of Mouth
Does Not Clip to Clothing
TA4F Plug
EM-60T Over the Ear Mic
Worn Over the Ear

Requires WB-8000 Transmitter
Worn over the ear
Keeps mic close to mouth
Small Windscreen
TA4F Plug
HBM-TA4F
Headband Mic
Requires WB-8000 Transmitter
Keeps mic close to mouth
Allows Head to Turn
Can Still Wear Hat/Headware
TA4F Plug
WH-8000
Handheld Mic

UHF
16 Selectable Channels
- Frequency 540 - 570 MHz
Built-In Transmitter
Compatible 8000 Series
On/Off Button
Two Year Warranty
WB-8000
Use with Hands Free Mics

UHF
16 Selectable Channels
- Frequency 540 - 570 MHz
Belt Worn Transmitter
Compatible with 8000 Series
On/Off Switch
Two Year Warranty
LM-60 Lapel Mic
Clips to Front of Shirt or Lapel

Requires WB-8000 Transmitter
Clips on front of clothing
Places a Few Inches Mic Under Chin
TA4F Plug
NL-GG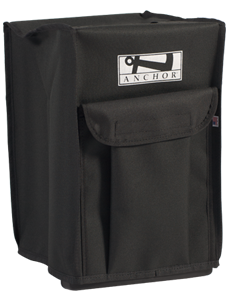 Nylon Cover
The NL-GG will provide a nylon cover specifically made for the Go Getter sound system. The cover will hold one MegaVox sound system or one companion speaker.
Weight: 1 lb
Dimensions: 18.5" x 10.5" x 12"
SOFT-GG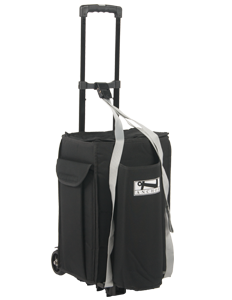 The SOFT-GG provides a rolling case with an extension handle for the Go Getter. The case will hold one Anchor Audio Go Getter sound system or one companion speaker. The case has a sleeve to hold a stand and a compartment for the mic & accessories.
Weight: 8 lbs
Dimensions: 21" x 13" x 19"
HC-ARMOR24-GG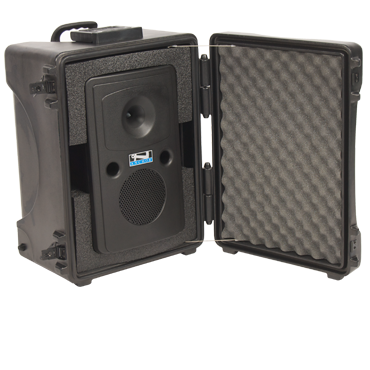 The Anchor Audio HC-ARMOR24-GG is a hard case for the Go Getter. The case will hold one Go Getter sound system or one companion speaker. The case has Pick-N-Pluck foam enough space for small accessories.
Weight: 22 lbs
Dimensions: 25" x 19" x 15"
CC-550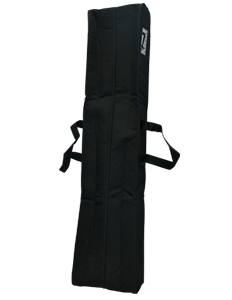 Speaker Stand Case
The CC-550 will hold two SS-550 speaker stands making transporting easy.
Weight 1 lb
Dimensions: 44" x 8" x 8"
Spec Sheets
Below are the Spec Sheets and Brochures for this system. These are printable spec sheets in .pdf form.
Go Getter Brochure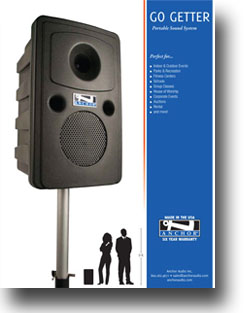 Click to Download
Go Getter Manual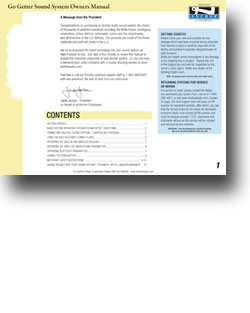 Click to Download
Bluetooth Spec Sheet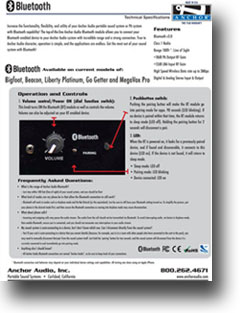 Click to Download