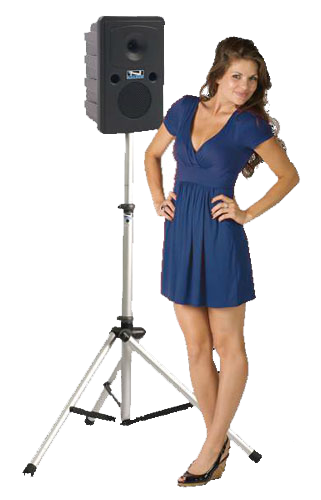 Anchor Audio Go Getter at a Glance...

Reaches Crowds of 500+
109 dB Clear Sound
- 75W AC Mode / 50W DC Mode
Standard Built-in Bluetooth
Up to Two Built-In Wireless Receivers
Optional Built-In AIR Transmitter
Optional Built-In CD/MP3 Combo Player
1 Universal Mic Inputs, 1 AUX Line Input
Built-In Rechargeable Battery
- Operates 6 - 8 Hours on a Single Charge
One High-Output Horn Tweeter
One 6.5" Woven Fiber Woofer
Made in the USA - Six Year Warranty
Product HWD: 18" x 10" x 11.5"
Weight: 18.5 lbs
Anchor Go Getter - Quick Setup & Easy-to-Use
The Anchor Go Getter is perfect for voice projection in an indoor or outdoor setting, and for playing music during school activities. The Anchor Go Getter delivers 110dB on intelligible speech, and is designed for users with little-to-no technical background. Featuring a quick set-up and easy-to-use controls, the new Anchor Go Getter is a truly versatile sound system the true AC/DC operation, and improved battery life. The system is ideal for schools, corporate training, and places of worship. All Anchor Go Getter units and packages on this page ship for free. If you're not completely satisfied, simply return your order within 30 days for a full refund.


Throw Away Your Old Sound System!
With a Six Year Warranty and a 100% return Guarantee we know you will be happy with your purchase from Ozarks Audio Visual. Order today and discover why our customers keep coming back for more!